« First of the set | Main | Notes to Self »
October 25, 2008
Tiny Crisis Pt 1
Here are the first sketches for Tiny Crisis. Starring little Superman, Supergirl, and little Anti-Monitor. Guest starring tiny versions of Martian Manhunter, Doctor Light (the good one), Captain Marvel, and an adorable little Pariah. Here are the character sketches for them.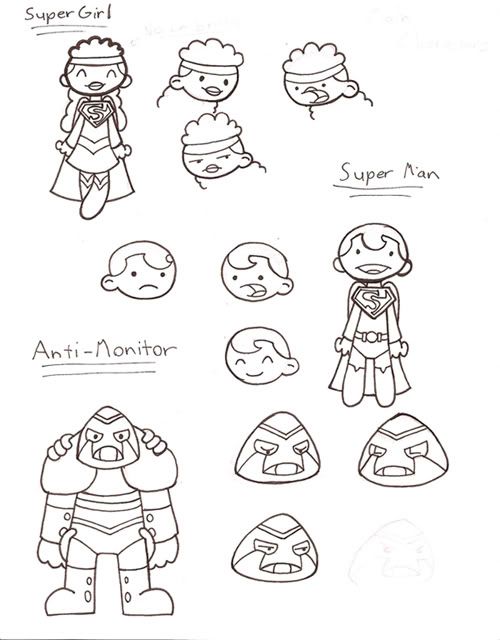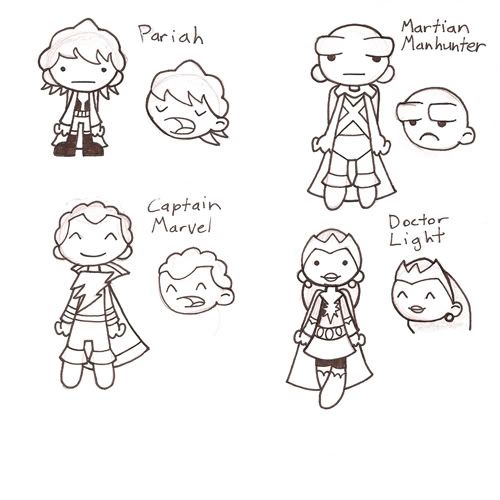 Really quick sketches but the overall look is given by them. Very simple characters, very simple backgrounds. Simple all around.
Hope to have most of the comic done over the weekend. Out for now!
"loneliness + alienation + fear + despair + self-worth ÷ mockery ÷ condemnation ÷ misunderstanding x guilt x shame x failure x judgment n=y where y=hope and n=folly, love=lies, life=death, self=dark side"
- The Anti-Life Equation, Mister Miracle mini issue 1

Posted by fiorec at October 25, 2008 06:57 PM
Comments
Login
to leave a comment.
Create
a new account.