April 10, 2008
Mexican Foods
Regional Foods of Mexico
"Tell me what you eat, and I'll tell you who you are". - Jean Anthenle Brillat-Savarin
Cultural Significance

Yucatan food is its own unique style, quite different from traditionally thought of Mexican dishes. The uniqueness of food found in the southeastern part of Mexico can be contributed to the strong influence of other cultures culinary traditions. Food from this region includes influences from the local Mayan culture, as well as Caribbean, Mexican, European (French) and Middle Eastern cultures.

Culinary Influences

In the Yucatan, a lot of the cooking is based on the use of the Annatto seed. The annatto seed is a derivative of the achiote tree, indigenous to the area. The seed is used to produce a red food coloring and also as a flavoring. Its scent is described as slightly peppery with a hint of nutmeg and flavor as slightly sweet and peppery.

Menu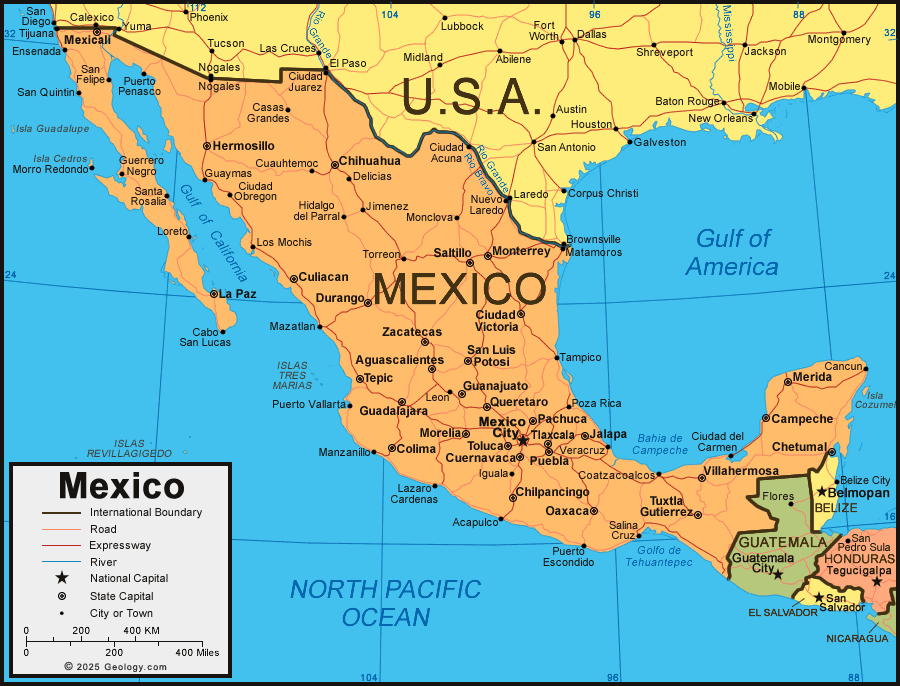 Cultural Significance

The Northern Region of Mexico is comprised mostly of desert. Since the land is difficult to farm, Europeans relied on grazing cattle as a source of food in this region. In more recent times the cattle industry is important as well. Mexican cattle ranches often import cattle to the United States as well as provide meat for individuals within Mexico itself. This cattle ranch cowboy mindset is accompanied with the "macho" mentality. Mexicans in this region have the desire to eat meat which leads to some evidence of "macho."



Culinary Influences

The cuisine of Northern Mexico, or El Norte, is mostly beef and meat. Specific states within this region prepare specialties unique to the region. The state of Sonora is known for its tender beef; since the beef is so flavorful the salsa in this region is usually milder. The mining town of Alamos is known for filet mignon topped with chipotle-tomatillo sauce. El Norte also prepares some dishes with goat and sheep meat. Along with the livestock industry is dairy; queso Chihuahua is one of the finest Mexican cheeses. Accompanying the beef, Mexicans usually prepare pinto beans and are usually prepared in dishes called frijoles charros or frijoles borrachos.

Menu
Cultural Significance

Naturally, living by the coast, Mexicans in the Pacific coast region will prepare dishes from readily available ingredients. Because copious fruit fields and great-tasting fish call this region home, coastal Mexicans use what the land gives them and add some Mexican flavor with chiles or a spicy salsa.

Culinary Influences

With the ocean on the west and the Sierra Madres to the east, the Pacific Coast region is home to Mexican cuisine that truly unique. The dishes of this region take advantage of the coastal environment. Coastal states like Sinaloa, Nayarit, and Colima prepare food centered around seafood and the tropical fruits of the region. Popular sea food dishes include: marlin, swordfish, snapper, tuna, shrimp, and octopus. The state of Jalisco is home to tequila and it is often served with meals. Nayarit is home to over ten different kinds of mangos and bananas. Some regional fruit drinks include tepache, which is made from fermented pinapple rinds and sugar as well as tejuino, which is made from fermented corn.

Menu
Cultural Significance

Mexico City is one of the largest cities in the western hemisphere. It serves as Mexico's central city and includes a wide variety of foods. The downtown area features dishes commonly served throughout different regions of Mexico. Mexico City is a culinary melting pot where an assortment of food options is at ones disposal. There are approximately 15,000 tourist restaurants alone to compliment the tremendous selection of indigenous Mexican foods.

Culinary Influences

As mentioned before, Mexico City is home to a vast assortment of food entrees. Its culinary influences include meat from the north, mostly cattle products. Steak is a traditional meal served by many of Mexico City's local restaurants. Fish and other seafood entrees are trucked in to Mexico City from the Pacific coast. Other types of regional specialty foods and spices are all brought to Mexico City and used in many of the restaurants. Mexico City serves as the culinary center for the entire country.

Menu
Papadzules
Region - Yucatan Peninsula
Recipe - 12 corn tortillas, 8 hard-boiled eggs, coarsely chopped, 2 onions, one peeled and coarsely chopped the other one halved, 6 tomatoes, coarsely chopped, 2 serrano chiles, roasted, seeded and skins removed, 1 tablespoon oregano, 7 cloves of garlic, peeled tablespoon lard or oil, 3 cups fresh, raw pumpkin seeds, hulled,1 jalapeno, 2 sprigs of fresh epazote, 4 cups chicken broth.


Shark Meat Enchiladas
Region - Yucatan Peninsula
Recipe - 4 ancho chiles, seeded and deveined, 4 c. milk, 2 cloves garlic, 1 egg, 24 corn tortillas, 2 pounds of shark meat, 2 potatoes, cooked in vinegar, cut into ½-in. cubes, 2 carrots, also cooked in vinegar.
Boil chiles in milk until softened. Let cool; liquefy in blender with garlic, egg and salt to taste to make a sauce. Soft-fry tortillas in oil, drain and dip in sauce. Fill with chicken, potatoes and carrots. Roll or fold; top with more sauce. Garnish with lettuce and thinly sliced onion.
Tamales
Region – Northern Mexico
Recipe - Mix Masa (corn mixture) then cook pork ( pigs head) in boiling water with salt and garlic drain water get pork meat and dice it, dice then salt and red pepper (diced really good), and cumin, cook it together in pan on the stove, then take corn husks clean them, put in pan with water, let them soak, then you get open put in hand put masa and spread with bottom of large spoon, tbsp in each, do one by one then get 1 tbsp of meat and put it in the middle the roll them, then at the end flip the part of masa and put them on a bottom of pan with lots of small corn husks, then put ¾ gallon of water (boiled) then put the tamales in the water, then cook for one hour at 350, when they are done you get one, see if masa peals off the corn husks if it does they are ready.
Bunuelos
Region - All of Mexico
Recipe - ½ tspn baking powder, 4 cups flour whole stick of butter, blend poor orange juice 1 cup, then ½ cup, don't make it sticky, roll out like tortillas, deep fry in canola, or corn oil, ½ cup sugar, ¼ cup cinnamon.
Posted by bzerman at 02:59 PM | Comments (0)