November 16, 2008
Welcome To My World
The World of Basketball is most definitely where the excitement's at! The NBA is filled with constant change and enthusiasm that keeps Basketball fans on their toes at all times. With great plays and players like Kobe Bryant, Lebron James, and maybe even a questionable big man such as Shaq, the NBA is a must watch event. From the dumb calls of the 06' playoffs to the "lucky" upsets of the 07' finals the NBA always finds a way to fill some fans with a RAGE while making others extremely happy with the large sums of cash money that they win betting on games.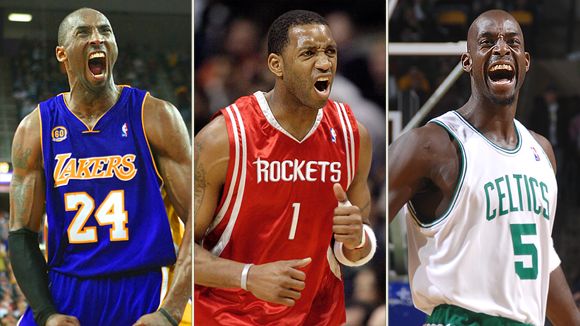 Basketball is that one sport that requires constant energy, a stable mind set, and an amazing array of athletic abilities. Doing the 360's and windmill dunks that the players demonstrate at the annual All Star Weekend Dunk Contest is no small feat. While running up and down a 94 foot court may seem easy, when you do it for 48+ minutes, you can easily pass the 8 mile mark in a single game. Although many will argue that soccer, baseball, or football players are much more gifted athletes, all I can say is can any of them do a windmill dunk? (ENOUGH SAID)
Even though the NBA has received much negative criticism in the past few years for such events such as the massive Piston/ Pacer brawl, the Kobe Rape scandal, and even Rasheed Wallace and his love for drugs, the fans have shown constant love and support for the league. My world is centered around giving people (the fans/ sports enthusiasts) a unique view of the latest trends, plays, players, trades, and virtually any news in regards to the NBA and the sport of basketball.
Posted by ankurap at 03:38 PM | Comments (0) | TrackBack