April 13, 2007
Conclusion
Overall, our group really enjoyed watching, analyzing, researching and writing about chick flicks. Throughout the course of this project we posted many sites, related to this blog, to del.icio.us. We networked our del.icio.us sites together so that we could reference each others tags. These sites ranged from blogs, movie reviews, official movie websites, youTube videos, and book summaries. We also used RSS feeds on sites like Bloglines to discover more resources. Lastly, we saved all of our photos to PhotoBucket so we could reference them later.
We found blogs especially beneficial in our search for others' opinions on chick flicks to compare to our own. One interesting blog site we found was on Audrey Hepburn. It was extremely in depth: it covered her life, her films, merchandise and links to a variety of fans' sites.
The movie review website we primarily used was Rotten Tomatoes. We liked it best because it offered professional critics opinions as well as those of the average viewer.
The main use of the offical movie websites were to research the dates of the movie's production and to retreive the best pictures. On top of that, we found these websites to be intriguing on a personal level.
YouTube videos were pretty much amazing. We could find a video on any topic we wanted. We used them to enrich our blogs and bring the experience that we got from watching the movie to our blog.
Stephanie's favorite book she found was one entitled The Ultimate Guide to Chick Flicks. It enlightened us on why chick flick viewers are willing to watch virtually the same plot line time and time again. Courtney chose to use book reviews more as a method of comparing and contrasting them to movies we watched. While Rachel hates reading. ("I do, I'll admit it," says Rachel.)
RSS feeds were most useful for discovering and research. The ease of the constant updates of numerous blogsites all compiled on to one page expedited the research process.
Even Rachel who is utterly computer challenged (Once again she admits it) managed to post pictures onto her photobucket site without the help of her team members. Photobucket is a good way to keep track of pictures and a staple in Courtney's life.
In conclusion, this blogging assignment taught us all more on how to make all the features that the internet has to offer beneficial for more than just shopping and chatting with our friends. We now really understand and have adopted these skills into our daily lives.
~Stephanie Schwartz, Courtney Moore and Rachel Basaldua
Section 006
Posted by ssch at 05:53 PM
April 12, 2007
My Top 10 Remix
My group has spent the last 10 weeks to exploring Chick Flicks. After these 10 weeks my knowledge of the entertainment industry, specifically, the chick flick market, has grown tremendously. I have watched many movies (Pretty Woman, When Harry Met Sally, Breakfast At Tiffany's, Picture Perfect, The Holiday, Legally Blonde, and The Notebook) and have read numerous articles exploring not only these films, but the very meaning and expanse of the term "chick flick."
After learning more about the market, I have dramatically changed my top 10 list to include not only new favorites, but also movies that now have more meaning to me after researching the meaning of the term.
NOW, my top 10 personal favorite movies and WHY:
1. When Harry Met Sally – This is a movie that challenges the ongoing question that appeals to both women and men "Can men and women ever really be JUST be friends?"
2. Breakfast At Tiffany's – This one remains second on my list because it has stood the test of time to prove it is worthy to be classified as a movie meant to appeal to women.
3. Casablanca – This one is third because it has also stood the test of time, but, more importantly, it shows a strong woman making her own choices
4. Legally Blonde – This movie has moved up six places on my list because I now realize how this movie was made to inspire women to be feminine and to succeed in a man's world.
5. Sleepless In Seattle - This movie will forever remain on my list because I enjoy the depth. This movie references a famous Cary Grant movie (An Affair to Remember), which gives women (unrealistic!) hope in love stories.
6. The Holiday -This movie has moved up to number six on my list because it appeals to me not only as a chick flick, but because of the mix of cultures and stories represented.
7. Clueless - This movie will forever remain on my Top 10 list because it taught me how to get places in life; it taught me how to live a balanced life, and, more importantly how to talk to people.
8. The Notebook - This movie has moved up on my list because I can now appreciate the advance this film has added to the chick flick market.
9. Love Actually - This movie reminds me of The Holiday but focuses fully on "Love." I find this movie to be a beautiful representation of love, not in the romantic sense of the word, but in the sense of love for people, all over, and all kinds.
10. Titanic - Not only is this a famous story depicted in an award winning way, it incorporates actual history into a story that touches the heart of millions, as well as raised awareness about a true travesty.
I began researching this project using an RSS feed from Bloglines. Throughout the course of this project I check my feeds often. These feeds came in most useful when I was exploring the meaning of the term.
The most interesting thing I learned about the genre was that it also greatly appeals to males, even if the definition of the word says the term referrers to movies that are meant to appeal to women. This finding has made me passionate about changing the term. I feel the market could grow far more quickly if they found a new term that did not preference one gender over another. Also, changing the name would attract more male viewers, and, in turn, bring a fresh wave of ideas for films.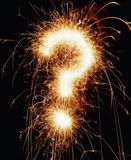 -Courtney
Posted by camoor at 10:09 PM
Top 10 Chick Flicks Revamped
Over the past ten weeks my group and I have watched several movies( Pretty Woman, When Harry Met Sally, Picture Perfect, The Holiday, High School Musical, and The Notebook), read several articles and looked into the chick flick genre in general.
As a reminder, in the beginning I posted my top 10 chick flick list. It looked like this...
1. The Notebook
2. The Holiday
3. Pretty Woman
4. Legally Blonde
5. Titanic
6. How to Lose a Guy in 10 Days
7. Grease
8. Father of the Bride Part II
9. 10 Things I Hate About You
10. What Women Want
Now, after broadening my horizons (watching movies and doing research) I would like to make some changes.
1. The Notebook- This movie will probably have my number one spot forever. And I'm assuming, after my last entry, that I don't need to explain why.
2. When Harry Meet Sally- This movie came from no where and snatched my number two spot. I could not believe that I had not seen this movie earlier. Judging my number one and two spots... I really have a thing for movies where the girl and the guy go through a lot and then end up together in the end. More of the fate kind of plot rather than the guy messes up and then earns the girl back sort of plot.
3. The Holiday- It is definitely all the different relationships in this movie that make it so special to me.
4. Pretty Woman- It is a classic chick flick, in fact it is said to be one of the first true chick flicks rather than women's film as they previously were categorized.
5. Legally Blonde-This movie is hard to hate. It's funny and enpowering. I still love it. It is a real pick me up kind of movie.
6. Titanic
7. How to Lose a Guy in 10 Days
8. Grease
9. Father of the Bride Part II
10. 10 Things I Hate About You
The last five are just kind of spot fillers. I mean I think they are really good, but they are not classic or move me inside or anything too intense like that. So I really consider my top 10 list a SUPER top 5 and a good bottom 5, but there definitely is a line down the middle.
Through this assignment I learned to use so many new online features and adapt them into things a college student might actually use, like this blog. RSS feeds, such as Bloglines, came in particularly useful for me during my research.
In terms of chick flicks themselves, I am still amazed how audiences get drawn in for a similar plot line time and time again, but I really think it all has to do with love and optimism. Everyone wants a happy ending.
~Stephanie~
Posted by ssch at 09:52 PM
April 08, 2007
New List
After watching numerous different chick flick with my two best friends Stephanie and Courtney my top ten favorite chick flicks list has changed. Nothing in the top six changed but three of the last four did change.
Here is my new top ten list. The bolded movies are the ones that were previously not in my top ten list.
1 Pride and Prejudice
2 The Wedding Date
3 Sweet Home Alabama
4 The Devil Wears Prada
5 The Notebook
6 Pretty Woman
7 The Holiday
8 How to loose a guy in ten days
9 Picture Perfect
10 When Harry Met Sally

My top six chick flicks are movies that I really love and have watched over and over and I really love. In all honestly a pretty spectacular movie would have to come out for me to make any revisions to my top six. I really do like my bottom four movies but the possibility of them eventually getting kicked out is there. Well maybe not The Holiday because I really liked that one too.
Part of what I have loved about this assignment was getting to read blogs on some of my favorite chick flicks. I had a great time reading blogs on Pride and Prejudice and The Wedding Date although I cannot understand for the life of me why so many people did not like The Wedding Date . Now on a regular basis I am reading blogs on my favorite chick flicks.
Rachel

Posted by rachbasa at 08:10 PM | Comments (0)