« ooh! --it's: Place.Mark & the graphic prose poam | Main | OTHER WAYS TO SAY IT --(other ways to frame it)-- IN A SYSTEM WITH A SYSTEM »
March 17, 2008
Partnership with the Anti-Gloss Alliance of the Legions! Opposed to Finishing as a Default Source of (print poam) Sheen
That is: the (print poam) as LABORATORY,
YOUR PROJECT as laboratory!
So what happens/can happen in a lab?
What are expectations for the experimenter's relationship with what is being investigated?
What is reconfigured --and what is (some of) the nature of that reconfiguration-- when the print poam is a lab specimen instead of necessarily a polished gem (of some sort, perhaps even revered in this literary circle or that literary circle).
--And perhaps as can be (easily expected) outside a forked reconfiguration, a forked (momentary --all that is forked is momentary, as you know) rejection of Finishing as a Default Source of (print poam) Sheen, a search for poem laboratory netted several print poams about laboratories!
and here they (some of them) are:


(from Tesla memorial Society of New York where the print poam may be experienced in an intended context)
( compare with this image of A Demonstration Made at Testla's Laboratory Yesterday: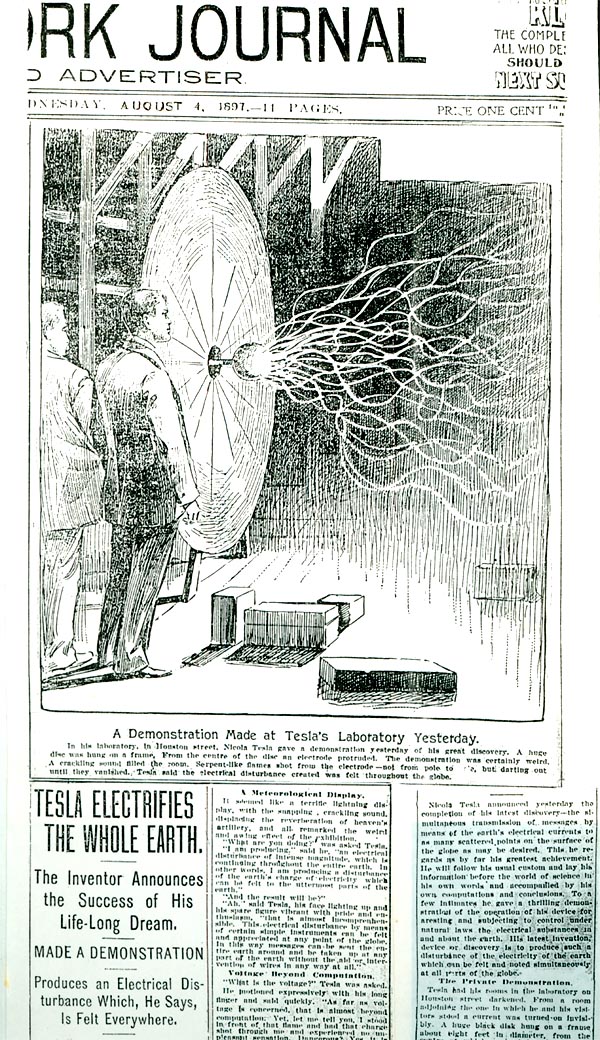 )
Next, a print poam by Thomas van der Wilt (From "Send-Brieven"... over het WONDERLYK GESTEL van De Vefelen der Spieren..,
Ed. Adriaan Beman,Delft 1718, titleplate.) as referenced at euronet.ul as support for the logic of Leeuwenhoek's (described at the site as not a skillful drawer) not being able to both study through the microscope and draw simultaneously, some drawings there attributed to Thomas van der Wilt, the poet or to his father of the same name.
(this image shows some of the actual lab work:

and some actual lab equipment, Leeuwenhoek's microscope itself:


(from euronet.ul where the imge may be experienced in an intended context --not that usage here is not also intended)
______________________________
______________________________
[ IN CONTRAST: Here's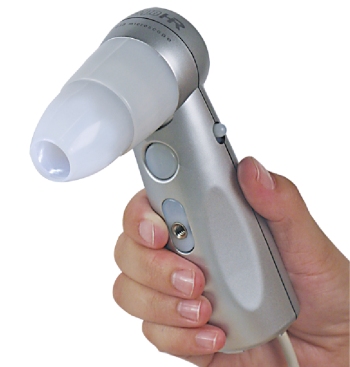 (from slippery brick.com where you can experience the image in an intended context)
the 50X USB microscope that I use (in the graphic pose poam on display through 28 March at Work Gallery, & the cover of Tokyo Butter, for instance—as seen on CSI! ]


______________________________
______________________________
This print poam also appeared in the poem laboratory search:


(from Physics Simulations [where I was visitor 47243] and where the image may be experienced in another intended context)
Here then is a last (relative to this moment) offering of poam laboratory search outcomes:


(from the U of Maryland School of Pharmacy class bio page where you can experience Amy V.'s print poam
--attached to describe herself-- in its intended context)
_____________________________
So what are (some of) the intended implications of this search and (some of) its outcomes?


The treatment of print poams as specimens for study, specimens from which gloss and sheen themselves might be stripped and put in petri dishes or in vials or on slides and studied is an uncommon (I went through 50 pages of search results) configuration.
YOUR MISSION IS IS TO BE
The investigator open to finding whatever emerges from usage of the toolset the experimenter is using for the investigation

THAT'S RIGHT
--here determine a system, a protocol of investigation related to your project and the print poams.
You are being charged to develop ways of studying the print poam specimens specified below AS ASPECTS OF YOUR PROJECT FOCUS.
What can you explore in the poam lab that could possibly offer insights into ideas/issues your project raises?
Subject the print poam to any tests you like --especially tests related to your projects;

observe, document what happens!
with these print poams:
A Plan for a Curriculum of the Soul
pp. 410-411
Poems for the Millennium
(some allness/allnesses of that print poam will do just fine for scrutiny in the lab), and from
Lecture on Nothing
by John Cage, pp. 413-415
Poems for the Millennium
(some allness/allnesses of that print poam will do just fine for scrutiny in the lab)
and an allness in Tokyo Butter.
(select for lab examination that allness you think could be revelatory in an experiment related to your project concerns --and document the reasons you think this.
You might also consider 4'33" an audio piece by John Cage, here in its entirety:



_________________________
Not so subtle reminder:
IT IS OKAY TO IMAGINE THAT KNOWN WAYS OF ENGAGING WITH PRINT POETRY MAY NOT NECESSARILY APPLY TO THE PRINT POEMS THAT HAVE BECOME YOUR LABORATORY SPECIMENS. --ESPECIALLY IN LIGHT OF YOUR RESEARCH FOR YOUR PROJECTS WHICH SHOULD FRAME THESE LAB INVESTIGATIONS.
Do you allow yourself different interactions with the print poam in a laboratory situation?
That said, here's some questions to participate in your framing of this experiemnt:
What happens to the reading of the print poam?
What forms of discovery is made?
What can be accessed?
What happens to the role of the writer in this lab treatment of the print poams?
Is that okay? Why/why not?
And so forth.
____________________________________
JUST SOME TESLA TINES:
from NBUV.com where the image may be experienced in an intended context)
and Nikola Tesla, the great forker himself, with his tine-producing oscillator:

(from divus.cz where the image may be experienced in an intended context)




____________________________________

FINE PRINT

Okay: only a couple more posts of framing experiments for you to do and place in your blogs
(a couple more plus any you haven't completed).




Remember: if you have not responded to the assigned posts in this blog, do so in your blogs.
If you'd like to extend ideas already posted, post again!
One post is not assumed to be THE response to a post of mine --your posts may interact.
Your blog supports idea systems.
--which may be extended via comments you make in class (& other) blogs




Everything (that you'd like me to consider for the class aspect of your thinking and journey) is due in your blogs, so that I have enough time to respond before having to submit grades, by midnight EST on 22 April 2008.

Everything includes: thoughtful responses in your blogs to posts in this blog (some of which are to be thoughtful responses to readings assigned in this blog), comments in class blogs, your project and related documentation that articulates rationales for the gestures made in the exploration/investigation/navigation of your project which is also a vehicle through principles of Limited Fork Theory.


You may at any time extend thoughts begun in your earlier blog posts.
You may at any time revisit posts made in this blog.

You may continue do this after 22 April in your continued commitment to iterations of ideas that remain important to you, or that perhaps become even more important.

The blog is yours, and you may continue these blogs or not --but have a reason,
I hope other than a fact of the class (apparently) ending.

The fine print assumes you've chosen projects to which you are prepared to commit, to think about for the rest of your lives --that's part of what makes this print so fine.

On the last day of class, 15 April, we will have presentations of projects and project outcomes in DL1. The public is invited.


Posted by thyliasm at March 17, 2008 04:53 PM
Comments
Login to leave a comment. Create a new account.