« February 2007 | Main | April 2007 »
March 12, 2007
Springtime for Kugel
Unlike last year's controversy-marred Kugel-off, there was a clear winner in this year's competition. Entering their first Shmooze cooking competition, the culinary tandem of Brad Stulberg and Michael Passman smoked the competition with a Passman family noddle kugel which had a great consistency and a sweet aftertaste that connected the generations.
Its heritage can be traced from 516 Walnut (their home kitchen), to Village Corner (where some ingredients were purchased) to Farmington Hills (their hometown) to Eastern Europe (where Michael believes the recipe originated). And from this centuries-long chain of events, the deliciousness found its way to the stomachs of the 40+ Shmoozeniks in attendance at the Second Annual Malka and Elimelech Kugeloff Kugel-off.
While some might contend that Stulberg spent most of the event lobbying for votes for his kugel, the author of this post can attest that lobbying for extra votes does not translate to a kugel championship. There is actually something to making a good kugel that the masses enjoy.
The story of the afternoon might have been Naomi's "You say potato, I say kugel" kugel, which finished in second place. For a specialty kugel like a potato kugel to capture the hearts and tastebuds of kugel samplers like the Ohio native's creation is really a testament to how good her kugel was. (On behalf of the Shmooze Club, I would like to thank Naomi and the rest of her housemates for hosting this year's competition).
One of Naomi's housemates, Pamela, came in second with a cheese kugel she named "Deliciousness." Many people in attendance described her work as a springtime kugel, which matched the sunny and above-freezing temperatures outside.
A few other storylines to follow from the afternoon:
We now have an official trophy for the competition. After purchasing two bundt pans at Meijer on Thursday night, I returned home to realize that there was a third bundt pan in the batch that neither I nor the cashier noticed. I could return it or turn it into the trophy. I plan on painting it gold and inscribing the name of all kugel-off champions.
Neither of last year's champions (Ian or the Jacabsons) turned in championship-worthey creations.
Also competing in the event for the second-straight year was Ian's brother Avery. He took home the artistic award for his patterned work on the Walter "Sweetness" Payton kugel. He also concocted a noodle kugel.
Another surprise of the competition was Ian's "A Zitzen" kugel (kosher for passover kugel). Some even said that this kugel would have doen very well at last year's Erasing Stererotypes Passover Dessert Competition.
I would like to acknowledge the presence of a couple of Shmooze alumni in attendance this weekend. Programming director emeritus Aaron and meatloaf-kugel maker Adam were in attendance.
Here are the official results from this year's event:
1.
Ekhad Khamesh Shesh: Ha-kugel (Hebrew: 516: The Kugel) noodle - Brad and Michael
2. "You Say Potato, I say kugel" Kugel - Naomi
3. "Deliciousness" Kugel (cheese) - Pamela
4. Walter "Sweetness" Payton Kugel - Avery
4. Ima's Kugel - Shira
4. Zuchugel - Frayda
7. A Zitsen Kugel - Ian
7. Saucy Kugel - Avery
9. Vegetable Surprise Kugel - Naomi
10. The Joker
10. What's Made Ian Bitter Kugel
12. Aloha Kugel
13. Comfort Kugel
14. Kugel of Gold (Yerushalmi Kugel)*
Note to self: Next time you want to enter a Jerusalem kugel in a competition, don't overcook it.
Posted by irobi at 03:24 PM | Comments (0)
March 06, 2007
Kugel Season: it bridges winter and spring
The Shmooze Club is preparing for the Second Annual Malka and Elimelech Kugelov Kugel-off. And we are equally excited that we can call this an annual event. It will be this Saturday at 2 p.m. at 507 Elm St.
To prepare the logistics for the event, the Shmooze board convened in 543 Church Apt. 4 to discuss the big event. Here is a rundown of the meeting notes.
Icebreaker: Best thing you met over Spring Break
Erick: Listening to a song about Myspace. That was great. I downloaded. It's about a stalker guy that is stalking a girl on myspace., I feel like I could change the lyrics to facebook. The cab driver in Puerto Rico had it on a CD.
Rachel: I went to Minnesota and Chicago and Madison. We went sledding. In Chicago, we got $25 front row tickets to Wicked. Adam jumped onto a rock in Lake Michigan. We went to the Shedd Aquarium for three hours, we snuck into the marine mammal exhibition (pretty much scamming $20 per person).
Ari asked if Rachel saw an ugly fish, but she did saw a turle and a beluga whale.
Naomi: I met a chicken that lays green eggs, and I chased it. We did that in Lake Placid (not the site of the 1980 and 1932 Olympics, but the town in western Florida).
Ari: My favorite thing that I met were the cockroaches in an old man's silverware drawer in Buenos Aires. I dumped out a drawerful of cockroaches and his granddaughter said in a sweet, joyous voice "oh, las cucarachas."
Ian: I'm stealing Ari's. That was my favorite. While attending the Las Madres protest on Thursday, Ari walked into the middle of a flock of pigeons. One of the pigeons flew onto his back, and I got a break picture of it, see the great picture on the side.
Kugel-off
Test your bubbe skills at the Second Annual Malka and Elimelech Kugelov kugel-off, which will be held this Saturday, March 10 @ 2 in the friendly confines of 507 Elm (I like to think of the kugel-off as the pinnacle of the Ann Arbor Jewish Food Competition Circuit [A2JF2C]).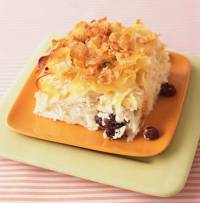 The competition will feature several different variations and interpretations of this most traditional of foods (If you witnessed last year's Po-Mo ice cream dessert kugel, you know exactly what I mean). While you are encouraged to enter a kugel, you are welcome to attend as a judge.
If you would like to enter a Kugel (read: please enter a Kugel), let me know and drop it off by Friday evening in a 9 x 13 or bundt pan to 507 Elm. All kugels must be milchig or pareve and cannot use toothpicks as part of the cooking or serving (this would ruin the integrity of the voting system). Include a name, any allergy-possible ingredients, and where the recipe came from. If you are interested in entering but do not have access to a kitchen, let me know and I can arrange something for you.
You do not have to be a University of Michigan student to enter a kugel. We invite any alumni or community member to prepare a 9 x 13 or bundt pan full of scrumptiousness.
Any questions and/or concerns should be handled by myself. We will refrigerate all entries and then reheat them before the competition. If you cannot bring a kugel, but would like to attend, palate cleansing food (ie. carrots, hummus, salad, crackers) would be greatly appreciated. Normal deadline applies.
Erick will not go on Saturday or publicize it on Facebook because he has too many tests next week.
Alumni and community members are allowed to enter, but some believe that they should not be granted full sufrage rights (maybe 1.5 toothpicks). In the end, the receive full voting rights.
Some people didn't understand the toothpick voting system. Everyone gets three tooth picks at the door and puts them in the container next to their three favorite kugels.
Erick wants me to change the date for the kugel off (which was set two months ago) because he needs to read the Vindications of the Rights of Women
Soccer Match
We're playing the Arab Students Association in soccer next week. Stay with Mir Blong and mirshmoozn for updates.
Relay for Life
We are really heading down to the wire. Please sign up for the team by following the link to the right.
Golden Apple Nominations
Please submit
Erick wants Ralph Williams again
Ari has not good professors
Ian wonders if Zvi Gittelman could win. There is general agreement that he could but he is hampered by a few key factors.
With the grades he gives, he will never get the award
Some don't think that he will ever get it because his classes are so early (8:30!!)
Posted by irobi at 11:59 PM | Comments (0)