« Couch... Couch...Cow.. C. O. R.... Are you going to the mall later? | Main | Watch me be funny »
April 10, 2008
Shmooze E-mail Banter
Yesterday, I sent out an e-mail declaring my dominance in the "cook anything you want as long as it contains zucchini and is pareve or milchig" challenge. While the suspect voting strategy might have declared the event a draw between Chudnow's zucchini pizza and my zucchini hash, I declared victory.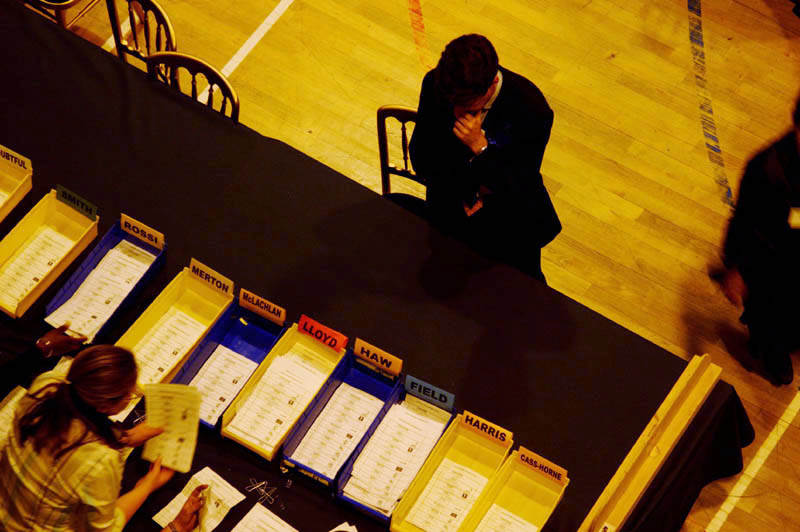 And I know suspect voting strategies when I see them. I'm the guy who claims to be a co-champion of the first kugel-off even though the total number of toothpicks probably totaled more than triple the attendance. I feel like I have enough experience in illegitimate elections I could be an election observer in Russia (Boom! Take that, Putin).
Either way, why overdramatic and slightly sarcastic championship-claiming e-mail was not well received by all members of the Shmooze community — namely the "co-champions" Chudnow. Below is the e-mail I sent out to the Shmooze Club followed by the response e-mail he sent out. Noah chipped it at the end with his take.
Shmoozenikim,
Two things to tell you:
1. Thanks for making Relay for Life so great
2. I am co-hosting the Hillel Gala Thursday. Come!
1. Relay recap
I apologize for the lack of a comprehensive Relay for Life recap. I have been too busy celebrating my championship in the "cook anything you want as long as it contains zucchini and is pareve or milchig" challenge.
Man, was that glorious? It was the first time we switched from a toothpick voting system into an applause-a-meter system. There might have been some confusion about how many people you can scream for and how the meter actually works, but it was pretty clear that I won.
But there was more to the Relay for Life event than me legitimately winning my first Shmooze cooking championship. I want to thank our team captain, Rachel. She did a great job making this year's Shmooze Relay for Life so memorable.
Just as Rachel did in her e-mail, I would like to thank everyone involved with making it such a success. I could got through this name by name but I wonder if you really want to read that.
There will be pictures up on the Shmooze blog from Relay for Life. So please go there and check it out.
2. Thursday night is the end-of-year Hillel Gala. I am co-hosting.
If you enjoy reading the Shmooze e-mails I have sent over the last few years, then you'll probably enjoy my shtick. So, please come to the Gala. For seniors, there is a dinner starting at 7 p.m. Everybody else should come at 8 p.m. (oh, you'll get more e-mails about this)
If you are worried about missing the Frozen Four hockey game because of the gala, fear not. I will arrange for a DVR to record the beginning of the game (starts at 9 p.m.). We can then proceed from the gala to the TV and watch the game. We should be able to catch up to real time, so you're evening plans won't be delayed.
Eh... shmooze,
-Ian
Dearest Fellow Shmoozers,
I would like to clear up any misconception which might exist about the relay cookoff. While I personally believe that Ian's hash was far superior to my gourmet pizza, if one were to trust in the flawless "applause-o-meter," then the results clearly show a tie. I wish I could ignore this awful truth, but Ian, it was not a clear win.
Your co-winner of the shmooze semi-annual zucchini cookoff,
-David Chudnow
I don't want to get in the middle of this heated cookoff debate. However I am very worried about missing the most important television event this Thursday night has to offer whilst I attend the gala. It's not the Frozen 4, but rather, the glorious return of Scrubs at 9:30. Can DVR arrangements be made for this also? I'm kinda losing my mind.
-Noah
Posted by irobi at April 10, 2008 12:23 AM
Comments
Login
to leave a comment.
Create
a new account.