« My topic for the mBlog assignment | Main | Blogs make money too! »
November 29, 2007
Why Blog?
The blogosphere, the totality of the universe, is extremely powerful. The term is derived from "logosphere" in Greek, meaning the world of words and the universe of discourse.
There are two kinds of blogs: personal blogs and business blogs. Personal blogs are a mixture of a personal diary, opinion posts and research links, while business blogs are a corporate tool for communicating with customers or employees to share news and information.
Sandhill Trek has put together a list of why people blog.
http://sandhill.typepad.com/sandhill_trek/2004/11/why_do_you_blog.htmlThe blog is much more than just a media for people to convey their messages. It allows readers to leave comments and feedback, in other words, it allows a direct interaction among the blogger and the readers. That's why blog is so powerful.
Blogs are not only tied to words. Features such as uploading photos and video enable bloggers to enrich their contents.
Why Blog? Because people can tell the world what they think in one go.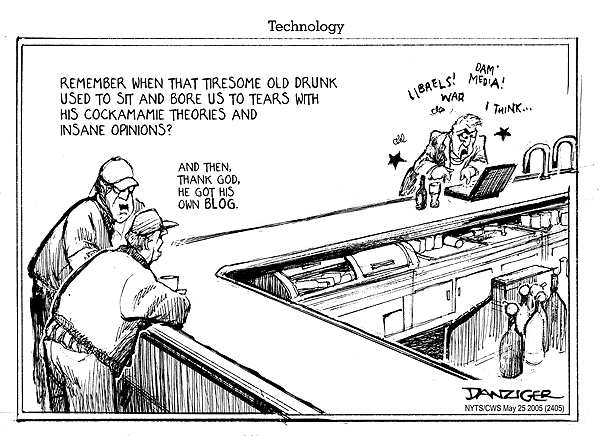 Posted by clkwanz at November 29, 2007 01:54 AM
Comments