« World News | Main | Local News »
March 01, 2007
Washington/Political News
Is Black America ready to embrace Obama?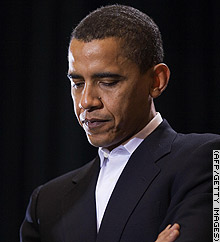 In a new poll released by the Washington Post, Senator Barack Obama now leads Senator Clinton among African-Americans by 11 points, where he was previously behind. However, he does not yet have a majority of their support and some doubt his ability to connect with the African-American community. In addition, fewer African-Americans than whites believe that America is ready for a black president.

For more, read the article linked above.
Posted by glovisa at March 1, 2007 12:09 PM
Comments
Login
to leave a comment.
Create
a new account.